Software Development
·
Tampere
·
Hybrid Remote
Senior Software Engineer (Python, indoor positioning)
Exafore is a privately owned software company specializing in location technology solutions and services. What makes us unique is that we have lots of different customer projects, but we are also developing Exafore Horizon, our indoor positioning system product. Our services range from extending existing systems to greenfield development but our work is always related to embedded systems or positioning technologies.
The company was established in 2015 and today we have a growing team of 30 Exaforeans. If you want to be part of an enthusiastic team that builds high quality state-of-the-art software for GNSS receivers and other systems, we are the one for you!

We are searching for a SENIOR SOFTWARE ENGINEER with strong Python skills to join our indoor positioning system product development team in Tampere.
You can also work remotely as long as you are able to visit our office when needed since you may sometimes work with our system setup. Usually, there will be a need for this on a weekly basis.

Exafore Horizon – our indoor positioning system product
An ultra-wideband (UWB) radio technology based real time system that measures the distances between base stations and tags. The system can report 3D tag locations with an accuracy of 10 cm.
Embedded components are implemented in C and server side in Python.
The system also includes an Android application written in Java. The application is used mainly as an installation tool when the system is installed in new indoor locations but also for customer demos and product testing.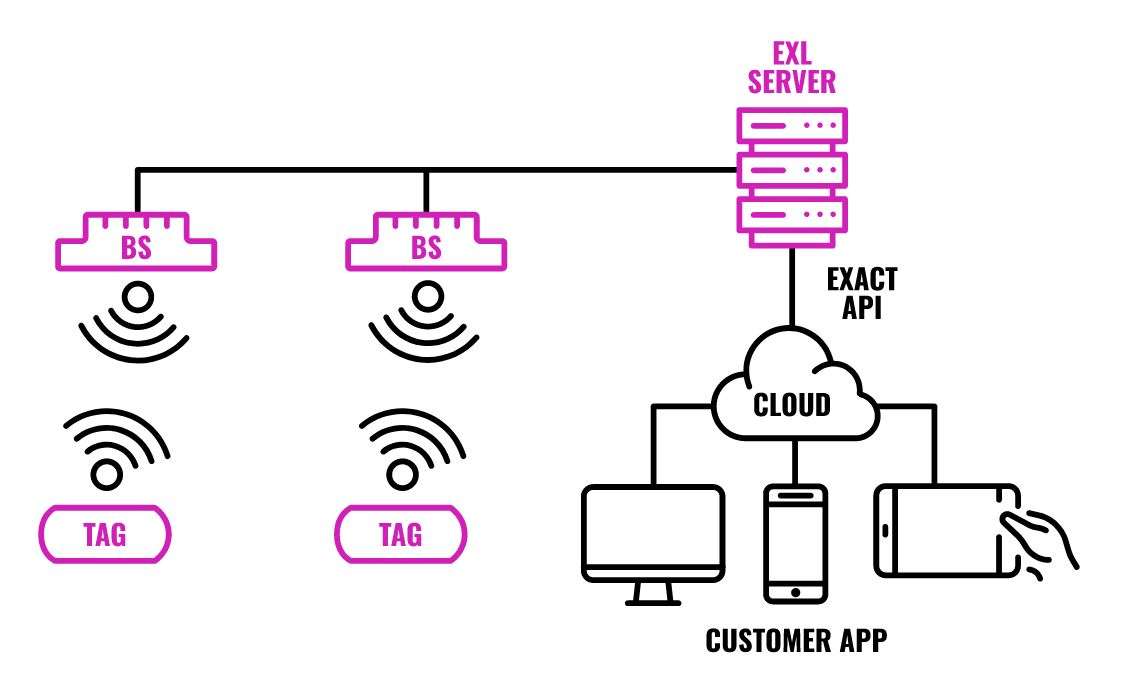 Your role at Exafore
Your Exafore journey starts by working in one of the key roles of Exafore Horizon product development team. As a Senior Software Engineer, you will take a big responsibility of Linux server related development work with Python language and server related technical decisions. In this role, you will learn new things about positioning and have lots of chances contribute to the specification, software design, implementations and testing of new features of our indoor positioning system product.
Buzzwords related to your role:
Python, NumPy, SciPy, Linux, indoor positioning, product development
Here are examples of the areas of technical challenges you get to solve in this position:
Implementing new features using Python
Networking: TCP/IP connections management to external and internal network components
Interface definitions and implementation: External user interface and internal measurement network
Data processing
System state management
Database handling
Performance optimizations, parallelism: Using Python effectively and utilizing code parallelism to optimize code execution and data processing within the server
What do you need to succeed in this position?
Experience in making challenging technical decisions e.g. related to software architecture
Solid programming skills in Python and asynchronous programming experience
Experience in Python libraries like NumPy and SciPy
Experience and knowledge of Linux environment
Strong experience in software development processes and practices e.g. unit tests and code reviews
Git and GitHub experience since Git is our main version control system and our repositories are hosted by GitHub
Good communication skills in English
Career opportunities in the future
Later you will also get a chance to work in our long-term customer projects which are related to GPS/GNSS, Bluetooth positioning, IoT, telecommunication systems, heavy vehicles and other high-tech embedded systems
What can Exafore offer you?

Meaningful and professionally challenging projects – development of our own product and long-term customer projects
Chance to develop your software development skills and learn new things about location technologies and embedded systems by working on cutting-edge technology solutions and interacting with experienced team members
International working environment with a good team spirit and a very flat hierarchy
Flexible working hours and opportunities for remote work
Extended health care services
Lunch benefit and snacks at the office
Exercise and culture benefit, also a membership to Hermia gym
A fair compensation for your work, the salaries that we pay to our employees are above the software industry average in Finland
How can you join our team?
You can apply for the position by sending us a link to your LinkedIn profile or your CV through our easy-to-use recruitment system.
Our People & Culture Specialist Rita Raittila (rita.raittila@exafore.com, 050 330 7543) is happy to answer any questions you might have about our recruitment process or working at Exafore in general. In case you have more technical questions, you can reach out to our Director of Business Development Ilkka Saastamoinen (ilkka.saastamoinen@exafore.com).
We look forward to hearing from you!
Technical role

Locations

Tampere

Remote status

Hybrid Remote
Contact
Rita
People & Culture Specialist
Our organizational culture
Exafore is an agile and innovative organization with self-organizing teams and individuals. We all have the possibility to have an impact on Exafore's way of working.
At Exafore people are encouraged to develop their skills and create better solutions together. We are experienced professionals in our field and committed to our work.
Our goal is to make daily work as smooth and efficient as possible so that we can focus on things that matter.

Software Development
·
Tampere
·
Hybrid Remote
Senior Software Engineer (Python, indoor positioning)
Loading application form