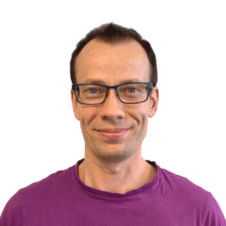 Jani
Senior Software Engineer
My first encounter with GNSS technology occurred in 2003 when I started as a research assistant. I was enthralled by the way GPS receivers needed and brought together a wide variety of disciplines and different engineering sciences to achieve a single goal: to estimate the receiver's location worldwide. Now, looking back, it could be said that, for me, the GPS receivers were the rabbit hole. After falling into the rabbit hole 20 years ago, I'm still in the wonderland figuring out how deep the rabbit hole goes.
Working as a Senior Software Engineer at Exafore has given me the chance to explore, study, and create GNSS receiver technology more than I had hoped for at the beginning of my adventure. I have worked on every step of the pipeline that begins with digital IQ samples processed at high frequency using a digital signal processor, and ends at the estimation of receiver position, velocity and time once per second using a microprocessor.

Exafore has gathered an experienced team of skilled GNSS professionals who can provide tricks and practical GNSS knowledge beyond what the books can teach and create amazing things. I am proud to be part of that team.