We are constantly looking to expand our WORLD-CLASS TEAM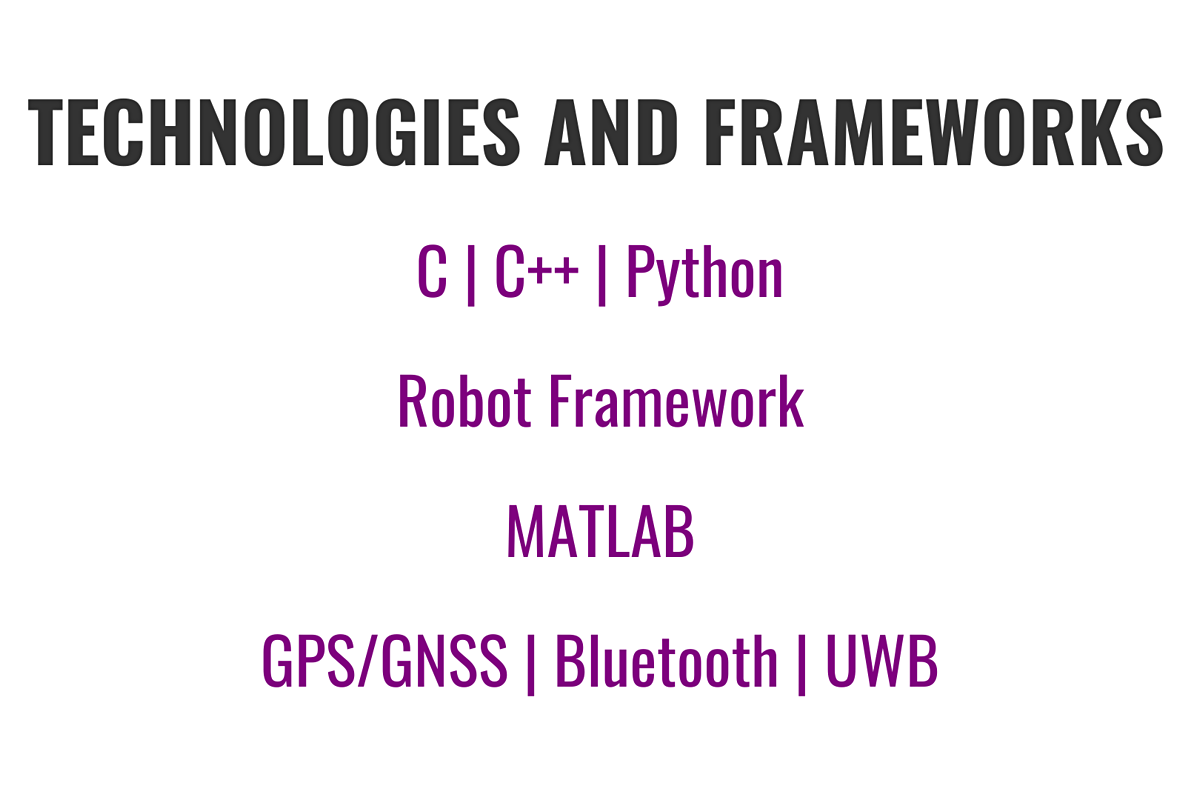 Exafore is a privately owned Finnish software company specializing in location technology solutions and services
Our offices are located in Hermia business park in Tampere. Exafore was established in 2015 and today we have a growing multinational team of 30 Exaforeans working together towards our shared goals.
What makes us unique is that in addition to having lots of different customer projects we are also developing Exafore Horizon, our positioning system product. Our services range from extending existing systems to greenfield development but our work is always related to embedded systems or positioning technologies.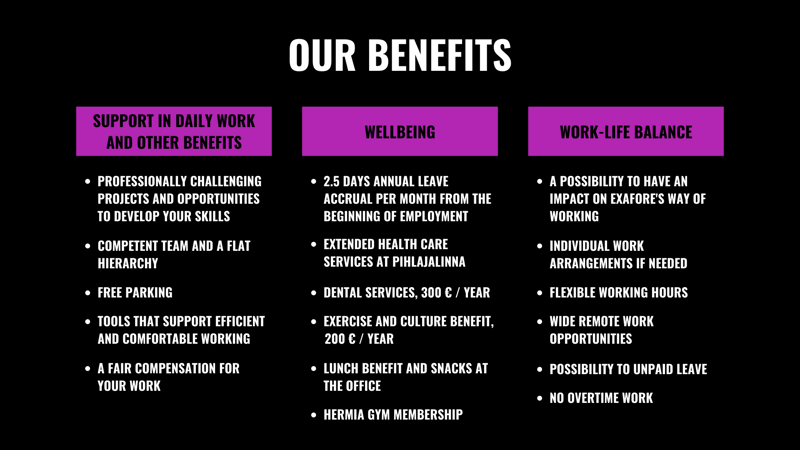 Our organizational culture
Exafore is an agile and innovative organization with self-organizing teams and individuals. We all have the possibility to have an impact on Exafore's way of working.
At Exafore people are encouraged to develop their skills and create better solutions together. We are experienced professionals in our field and committed to our work.
Our goal is to make daily work as smooth and efficient as possible so that we can focus on things that matter.

As your future colleague, I would like to welcome you to a work environment that is based on competence, work ethic and open conversation. Aside from working on state of the art positioning technology, the work culture at Exafore, has been a primary motivator for me during my 3 years with its integrating and nurturing habitat. I look forward to working with you.

Uzair

Senior Software Engineer

Hello! I came to Exafore in 2018 when I moved to Finland from Russia. The company offers a rare ability to work in between of software and hardware development, taking the best of two worlds! So if you don't like to stand still, come and join us!

Roman

Senior Software Engineer