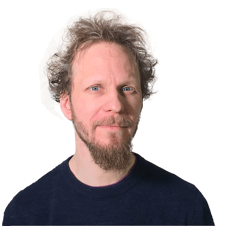 Niilo
Principal Specialist
I did my PhD on the mathematics of nonlinear filtering applied to mobile phone navigation in 2007. I've been since working in industry, mainly doing algorithm design and writing production code in various languages.
I was one of the first hires at Exafore, where I've been able to pick up my GNSS work and apply it to the development of several different mass-market multi-GNSS chips. I've also been contributing in most of our projects, dealing with positioning in different forms and technologies, and doing algorithm design from pen and paper work to Matlab to production-quality embedded C implementation.
During my years at Exafore I've been able to build on my theoretical background and add hands-on experience on GNSS receivers, embedded systems, and the processes involved in producing quality software. I've especially enjoyed the support of professional coworkers, and the company's adaptive and pragmatic working culture.